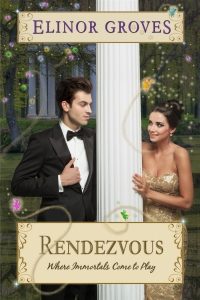 Rendezvous
ebook $4.99
Annie Bloom runs the newest branch of Rendezvous, an exclusive luxury resort for the immortal fey, and arranges a gala soireé to celebrate its anniversary. Just as a committee from the Board of Directors arrives to evaluate her work, she is surprised by a marriage proposal from her very mortal lover, Sean, who maintains the elegant gardens at Rendezvous.
Juggling the soireé, the committee, a flying horse that wants to eat her garden, several hundred pixies, and an old nemesis, she doesn't have time for proposals. Then another fey, newly arrived, takes a disturbing interest in Sean. Annie is distraught: should she let Sean go now for his own good, or risk breaking both their hearts later on when he grows old and she remains eternally young?
Buy at your favorite online bookstore!
---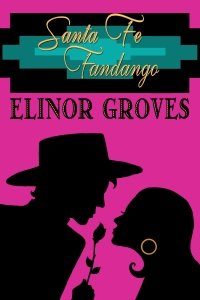 Santa Fe Fandango
ebook $4.99
Matti Glover is thrilled to learn that hot Hollywood heartthrob Antonio Reed is not only filming a movie in Santa Fe, but staying in the exclusive complex where she's housesitting. She rescues him from a busload of teenage girls, and grateful and intrigued, he asks her for a date.
Matti's caught up in a Cinderella dream come true—until midnight hits and it's pumpkin time.