Evennight is proud to announce the arrival of Bright Morning, a fantasy/science fiction anthology in honor of Vonda N. McIntyre.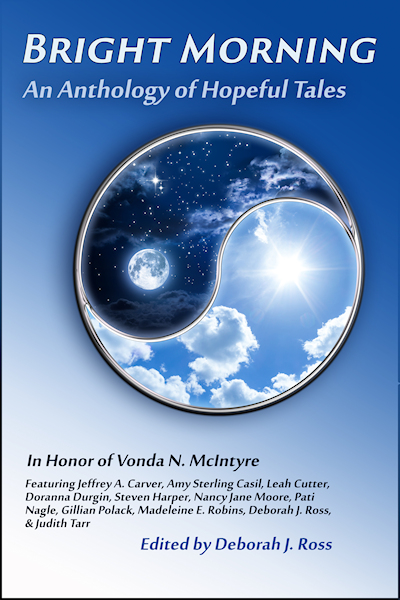 Bright Morning
An Anthology of Hopeful Tales
In Honor of Vonda N. McIntyre
Deborah J. Ross, editor
ebook $5.99
paperback $17.99
View at your favorite online bookstore!
Eleven career writers of science fiction, fantasy, and other genres share stories of hope in McIntyre's honor, along with their memories of working with her. Profits from the anthology will benefit a charity that promotes literacy for children all over the world.
Featuring stories by:
Jeffrey A. Carver – Amy Sterling Casil – Leah Cutter
Doranna Durgin – Steven Harper – Nancy Jane Moore
Pati Nagle – Gillian Polack – Madeleine E. Robins
Deborah J. Ross – Judith Tarr