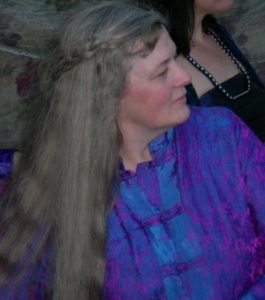 Pati Nagle is an avid student of music, history, and humans in general. She loves the outdoors but hides from the sun.
She has written two linked fantasy series: the historical Blood of the Kindred series and the contemporary Immortal Saga, as well as stand-alone novels and novellas, and two collections of short fiction.
Nagle's stories have appeared in Asimov's Science Fiction, the Magazine of Fantasy & Science Fiction, Cicada, Cricket, and numerous anthologies. Her short story "Coyote Ugly" received an honorable mention in The Year's Best Fantasy and Horror and was honored as a finalist for the Theodore Sturgeon Award.