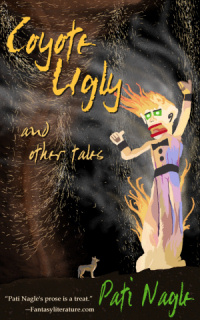 COYOTE UGLY and Other Tales (Collection)

Pati Nagle
ebook $ 5.99 ISBN: 978-1-61138-033-0
trade pb $16.99 ISBN: 978-1-61138-211-2

305 pages


An engrossing collection of short-stories that bridges many genres-highly recommendable!


From the dark depths of the past to the bright hopes of the future, Pati Nagle's stories range across the palette of human emotion.

Named for her Theodore Sturgeon Award Finalist story,

Coyote Ugly

includes fantasy, science fiction, historical fiction, romance, mystery, and a few surprises. The rhythms, colors, and flavors of New Mexico enrich many of the stories. Curl up with this collection and your favorite hot cuppa, and prepare to escape the ordinary.